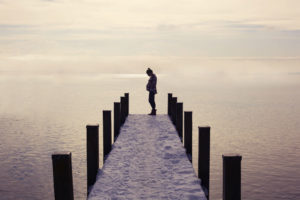 Facing an unexpected pregnancy? Just take a deep breath. Everything is going to be all right. Facing an unexpected pregnancy can be overwhelming, but fortunately, there is plenty of help and advice out there for women just like you. If you are facing an unexpected pregnancy, you have three options. Your options are to terminate your child through abortion, place your child for adoption, or parent the child. Whichever choice you make, it must be the right choice for you and the child. If you choose to place your child for adoption, you will work with an adoption professional to find an adoptive home for your child. When you choose adoption, you will also receive unexpected pregnancy advice. If you choose to parent your child, there are many ways to parent a child. A child can be raised in single parent home, with their birth father, with the assistance of your family, and many more. Choosing to parent your child is a great commitment, one that requires a lot of love and patience.
You will want to choose the best option for you so don't feel pressured by those who give you advice. One of the best places to receive help is an unexpected pregnancy options counselor. An options counselor is a trained social worker who will provide free confidential counseling and advice. Many of these counselors are based out of adoption agencies, and they should not pressure you towards adoption. A counselor will walk you through your unexpected pregnancy options and provide objective information based on the personal information you provide. You can find an unexpected pregnancy options counselor at the following places: OptionLine, American Pregnancy Helpline, and Cura Cares. Just click on the name to take you to their website.
If you're facing an unexpected pregnancy, don't worry. You are going to be okay. There are many resources out there to help you so you don't feel overwhelmed. Just know that we are here for you.
If you are unexpectedly pregnant, please consider adoption. Visit Adoption.com to view adoption profiles from hopeful adoptive parents. Visit Adoption.com/unplanned-pregnancy to find guidance with your unplanned pregnancy.